summer camp
Sign up for summer camp 2019
After a long period of dreaming and planning, we have finally been able to implement the "summer camp of The Program for the Advancement of Mathematically Talented Youth", asuccessful initiative succeeded beyond our expectations.
On July 30, the green light was given and about 80 excited, slightly nervous, bright eyed students, arrived at the "Raziel" youth village in Herzliya, looking forward to trying something new.
The camp staff, which consisted of the best teachers in the program, made the children realize very quickly that , they were in good hands.
The children were divided into four groups, each group choosing their name. As befits a self-respecting camp, the children soon created signs, symbols, morale songs and introductory games, which helped them meet other talented children from all over the country and quickly turned them into cohesive groups.
Time flies when you have fun, and from that moment everything passed very quickly….
Over the next few days, the children competed in a variety of competitions, learned various subjects such as matrices, electronics and knots (and along the way a bit of topology ..), engaged in art from nature, making a grass head and mud graffiti. Also, experimented with optics workshops with lasers and mirrors and even dropped eggs from high places without breaking them ... In the midst of all this, they also found time enjoy the pool, play and even compete.

The quality of the children is reflected throughout the camp. A particularly challenging task, which the children faced in a high level, was the preparation of escape rooms themselves. With exceptional originality, the children used highly creative stories, such as hacking into a bank with terrifying laser beams, codes on eggs and special encryptions. A room with a castle with a hungry monster, which must be fed with a blueberry pie, so that it won't eat you. To do this, one had to collect different groceries, each of which was hidden behind a more complicated puzzle, cipher or code. In some of the rooms there were numerology puzzles, visual puzzles, secret ink and more... During the activity, it was a pleasure to see the collaboration between these young and brilliant minds.
At the end of each day, the children spent their evenings in a variety of ways: On the first evening, the children watched a special movie "Hidden Figures", while eating popcorn …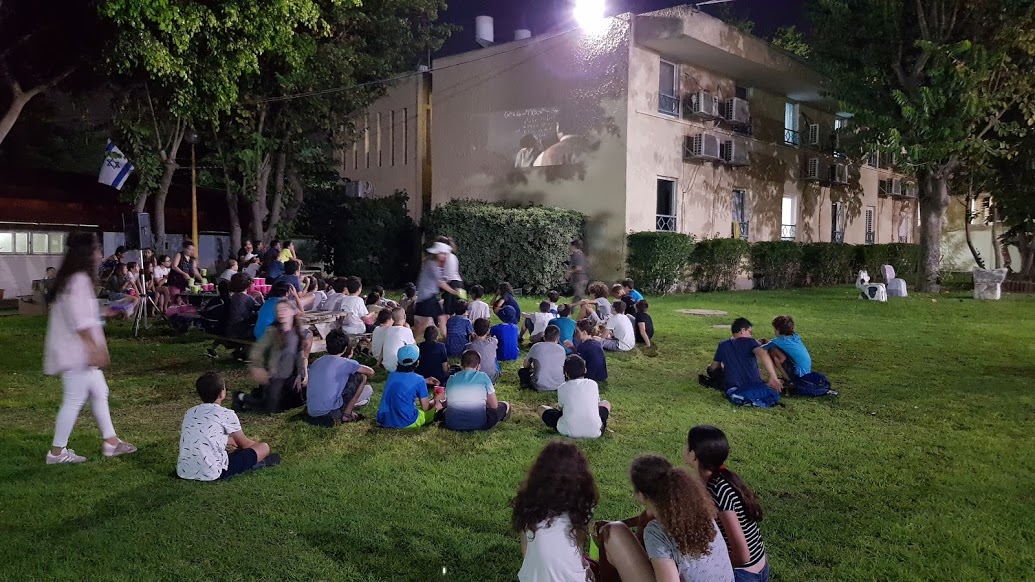 On the second evening, a dance party was held, where everyone followed choreographies that were projected on a huge screen. The third evening passed with intriguing logic games , and on the fourth evening, almost without noticing, came the closing session, a meeting in which we were privileged to discover another aspect of of these children's talent. On this talent show, the children played flute, violin, guitar and piano, sang, performed magic, acted and performed plays, all of these, along with the new friendships formed during the camp, were documented with a souvenir magnet.
The praise we received from the children's parents will not be forgotten for a long time ... It was a pleasure to hear from the parents how much the children enjoyed the camp and how much it was a success for them. Everyone expressed their hopes that the camp would become a tradition and we could not help but agree…